Other Equipment in Canterbury
2
ЭК Факт, LLC,

RU
Christchurch, NZ
Buy 1. Turnout translation R-65 1/9 project 2434 in any quantity 2. Frame rail R-65 1/9 project 3. Railroad switch R-50 1/9 project 2434 4. Cover plate 2P-65 5. Manual transfer mechanism (weather
ЭК Факт, LLC,

RU
Christchurch, NZ
Travelling crutch 16*16*165 End fasteners for sleepers S-shaped Arrow connectors of all kinds Sleeper reinforced concrete sh-1-1 Anti-Theft P65, P50 Lining ApATeK R-65, R-50 Fingerboard 1P-65
ЭК Факт, LLC,

RU
Auckland, NZ
To ensure the safety of movement and operation of railway transport, as well as for the clear organization of train traffic and shunting work, we offer high-quality alarm devices, centralization
Production, sale. Test bench of industrial gas turbine engines manufactured by SOLAR used in gas compressor stations and power plants. Models: Solar Turbines, Solar Centaur, Solar Saturn, Solar
Production, sale. Test bench of industrial GTE firms Rolls-Royce used in gas compressor stations and power plants. Rolls-Royce models: Avon, Olympus, Allison 501-k, Trent, Spey, RB211, EM610, Trent
Completion of an enterprise for the repair of industrial gas-turbine engines used in gas-compressor stations: - gas-compressor stations: booster; - gas-compressor stations: linear, for gas
Production - Test benches with the use of a load device (turbo-generator, hydraulic brake or other) with a capacity of 30 MW. We carry out the calculation, with the subsequent manufacture and
We carry out the calculation, with the subsequent manufacture and turn-over of the test site and running-in of high-speed high-power units operating at nominal modes from 1 MW to 26 MW. Test benches
The company will develop and manufacture a test bench for testing the fuel injectors of Solar industrial gas turbines. The test bench meets the current rules and requirements for ensuring the quality
ЭК Факт, LLC,

RU
Auckland, NZ
SRS-6-01. 1 piece Connector type 1. pieces Connector type 2. pieces Connector type 3. pieces Connector butt weld telemetry SPSM 70х230 Electrotraction connector EMS – 70-3800 Jumper to the travel
New ads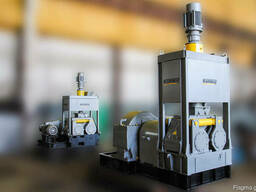 Roller press for peat briquetting, Auckland.
€186,000 /pc
Sell from the presence of the switch connector and insulatio, Auckland.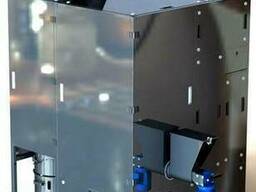 Innovative production of powders of food products, Auckland.
$97,000 /pc $90,000-95,000 /pc wholesale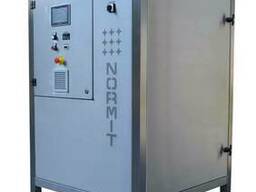 Tempering machine for chocolate, Manukau.
Пресс-вакуумная сушильная камера от производителя, Auckland.
$23,369 /pc from NZ$ 23,369 /pc wholesale
Оборудование для производства кабеля ВВГ, провода ПВС и проч, Wellington.
$53,000 /Комплект (компл)
×
×
"Other Equipment" in regions
×
×