Coal & Solid Fuel in Canterbury
1
Cepital East, LLC,

UA
Christchurch, NZ
Продажа на постоянной основе поставлять на ваши предприятия Уголь. Таких марок Антрацитовой группы как; АКО(25-100мм) Влага-6, Зола -не более 10, Сера-1,3Летучисть-4 АО(25-55мм) В-5,5,
AVCN AS, PAO,

RU
Auckland, NZ
Wood pellet Diameter 6 - 8mm Density >1100kg/m3 Moisture content 6% Ash content 0,48% Sulfur content <0.01 Caloric value 4342- 5016 Kcal/kg Packing 950-1000 kg (1MT) bags or 15 kg bags
AVCN AS, PAO,

RU
Auckland, NZ
Specifications We would like to present RUF type briquettes made from pure sawdust without any chemical or other additives. RUF briquettes are produced from leafy trees sawdust. Compared to firewood
I will sell fuel briquette like Nestro 90mm, mix 10 kg per pack 96 packs on a pallet 23 pallets in the truck, Poruzka Ukraine, Kiev region, Volume can be 4-6 trucks per week Delivery terms FCA, DAP
Good day. I want to bring to your attention the wood briquette Pini kay- 4-8 faceted. Briquette length-22cm Diameter - 6.5 cm Packaging: Pack of 12 pcs. - in shrink film. Pack Weight 10 kg. On a
Предлагаем Вашему вниманию : Древесную гранулу ( пеллеты ) 6-8 мм , Состав хвойная стружка без каких либо сторонних примесей. Зола не превышает 0,7. Фасовка возможная как в упаковку по 15 кг так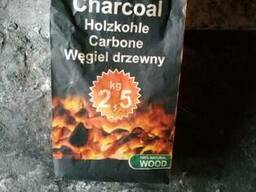 Мартынюк В., SP,

UA
Auckland, NZ
Продаем древесный уголь в барбекю боксах или бумажных мешках по 2,3,5 или 10 кг
Рассвет, LP,

UA
Napier, NZ
Топливные брикеты РУФ производятся из сухих , измельченных опилок путем прямого прессования при высоком давлении (до 250 кг/см. кв.) и температуре, без добавления каких-либо связующих веществ . Их
New ads
Top Quality Wood Briquettes, Auckland.
Holzbrikett : - Nestro, Auckland.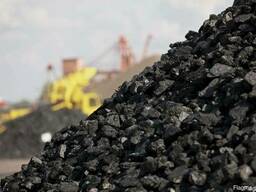 Продажа уголь Антрацит, Д, Г, СС, Т, К, Christchurch.
Локомит Техническое моющее средство, Wellington.
$1.40 /kg $1.20-3 /kg wholesale
×
×
"Coal & Solid Fuel" in regions
×
×